Chapter Twenty-Four: Across the Concrete Sky (2003-2004)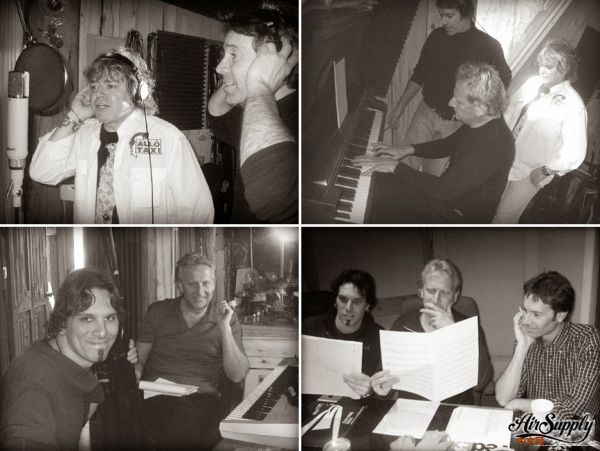 'Across The Concrete Sky' - Woodland Magic

  Air Supply played just a few concerts during the first quarter of 2003. They spent most their time inside Graham's home studio, Woodland Magic, where they completed their latest studio album titled 'Across The Concrete Sky.' Graham and Jonni Lightfoot mixed the CD in April, and it was mastered by Eddy Schreyer at Oasis Mastering in Studio City, California. Jodi Russell designed the CD artwork and packaging. Graham wrote a companion book to accompany the album, which he described as a book of reasoning, thoughts and poems. It was divided into two parts; a story of how to make the journey across the concrete sky while listening to the CD, and a selection of 50 poems written by Graham. It also included a 'spoken word' CD narrated by Russell and Graham. The companion book was to be released in conjunction with the new album.

  "Whenever I have an idea that I think is unique, I always look for confirmation of that thought to appear within a few minutes. Such a confirmation could be anything to do with the idea that is suddenly forced into my field of vision. Walking though an airport at 7 A.M. my vision is usually limited, but this time the Universe made sure I saw what I needed to see. The idea for the concrete sky companion struck me rather suddenly, and then I realized that perhaps it's time to write something about this idea that I knew would unfold itself once I started to put it on paper. In this companion, I try to explain what it means to me, and in turn hopefully explain what it could mean to others. I wondered too at the time of thinking, that after 21 or so albums, why write something now to explain feelings and thoughts? The answer is simply that before now I didn't think I had anything important to say on the subject, I always let the songs do that, but now I feel that songs only give a clue to a deeper, hidden meaning." - Across The Concrete Sky Companion, Graham Russell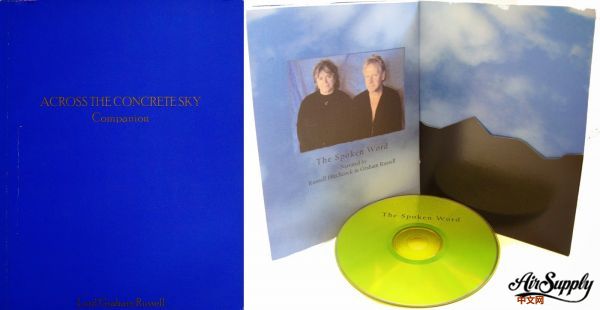 Across The Concrete Sky Companion

  Air Supply believed that with the help of their new label, 2KSounds, they would have a very successful record. The upstart 2KSounds was in a good position to promote the album after having entered into a joint-venture agreement with Virgin Records (2K/Virgin Records). 2KSounds were one of the the first labels to heavily promote music on the internet, and already had success getting artists played on radio.

  Graham described 'Across The Concrete Sky' as a concept album, their first since 'Life Support' in 1979. "It is a much deeper album than anything we have done in the past," said Graham. "The album gives an insight into the lives of everyone listening to it. It is a self-help journey that takes a look at the past, the present and what the future could be. It tells you who you are. From a personal point of view, I am happy this project is now going out into the world. It has been a long journey, but every step was filled with excitement. Michael Blakey, the president of 2KSounds and his family flew in to hear some of the new tracks. It's always a very emotional experience playing brand new songs to anyone, it's like sharing your children for the first time. Michael loved everything he heard and is now getting involved deeply with the project. It's a great feeling knowing the record company is in tune with the vision, and want to do everything they can to build the bridge towards it. After spending the past four days discussing the album and of course having fun, I know it will be our finest record ever."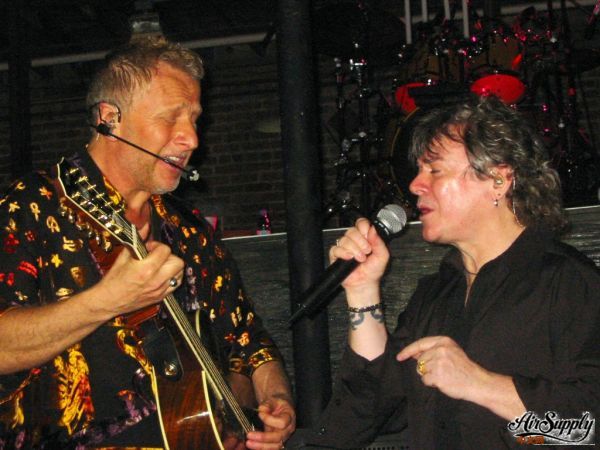 St. Petersburg, Florida - March 15, 2003

  "We have just completed all the recording on our new CD 'Across The Concrete Sky,'" said Russell. "We are thrilled with the results. The string arrangements are fantastic and add such an incredible dimension to the already beautiful songs. I don't think I've heard Graham in finer voice. One of my favourites is 'I Feel Like Screaming,' although it really is hard to choose one song from another, they all have something very special to say. The Companion to 'Across The Concrete Sky' is another first for Air Supply. It explores the songs to great depth and will really make you look deep inside when read in conjunction with listening to the CD. As an added bonus, Jodi has done an amazing job with the artwork and packaging. The layout, photographs and images are superb!"

  Fans got a taste of the new album when Air Supply took the stage for concerts in Merrillville, Indiana, in February, and St. Petersburg, Florida, in March. A new stage show to help promote 'Across The Concrete Sky' was planned for the busy summer months, but a few new songs had already been added to the set list; 'Across The Concrete Sky,' 'I'll Find You,' 'Shadow Of The Sun' and 'Goodnight.' 'I'll Find You' was performed mid-concert as a solo by Graham, and was considered one of the stronger tracks on the album. "When I started to sing this song live," said Graham, "I had the lyrics in front of me on a sheet of paper for about a month because I wanted to deliver them perfectly. Initially they were quite difficult to remember, and the one day, I never saw the sheet again. I think Sparky, my guitar tech, decided it was time for me to fly with the song, and he was right. The freedom to remember was so much better than the fear of forgetting." Graham and Russell looked rejuvinated on stage, each sporting a new look; Graham with a tidy haircut and short facial hair, and Russell with long charcoal coloured hair.

  On March 27, 2KSounds was sold to Big Interactive Group after having gone public a year earlier. Michael Blakey, who was Air Supply's biggest supporter in 2KSounds, resigned as president and director of the company. It was an unfortunate turn of events for Air Supply who were counting on 2KSounds to vigorously support 'Across The Concrete Sky.' But the new owners planned to re-establish 2KSounds as a multi-platform vehicle for new stars, not established acts such as Air Supply. They also wanted to expand into other musical genres such as Latin, Urban and Spanish language markets. They hoped to jump on the Latin Explosion bandwagon that started with Ricky Martin in 1999, and was still popular in 2003 with artists such as Marc Anthony, Jennifer Lopez, Shakira, Gloria Estefan and Enrique Iglesias.

  Although there was no official announcement from the band, Shari Short's tenure with Air Supply was done, ending speculation from some that she might someday replace Russell as Air Supply's lead singer. She was not involved in the recording of 'Across The Concrete Sky.' Instead, Graham had Utah-based vocalist Stina Peterson sing backup on several tracks. Short focused on her own career. Her second album neared completion, but it was not clear on which label it would be released. She sang backup vocals on Mark Williams solo album titled 'Break The Normal,' which was released in January 2003.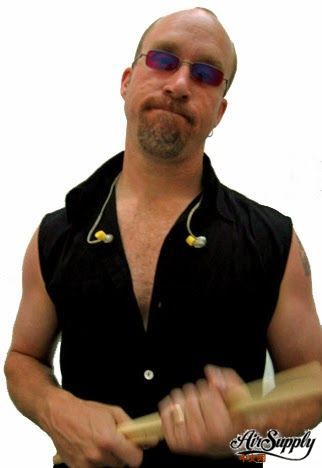 Mike Zerbe

  Also leaving Air Supply, and likewise with no official announcement, was drummer Mark Williams. Las Vegas native Mike Zerbe, who did an admirable job as a temporary replacement for Williams in 2002, was the band's drummer going forward. Born in Texas, Zerbe began playing drums at age 12, and later honed his craft in various nightclubs around Phoenix. After spending five years in the U.S. Navy he moved to Vegas and made a decent living playing in hotels and lounges on the Vegas strip. It was here in Vegas that he was introduced to Air Supply. "From my perspective it's a strange experience, because when you play in a band you become friends with the people you play with," said Mike Zerbe. "So here I am, friends with the guys I play with, but I used to listen to their records when I was in high school. I'm shocked to be working with them. But musically it's very gratifying as you get to express yourself onstage every night and your not being dictated to, and you get to create music."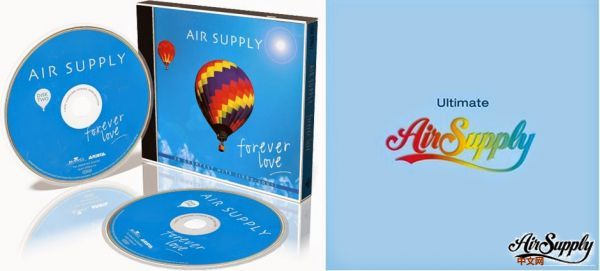 Two compilation albums were released within one month of each other; 'Forever Love' in April and 'Ultimate Air Supply' in May. Both albums had a priority marketing push from BMG Heritage/Arista. 'Forever Love,' a 36-track double-CD, retailed for the price of a single CD, and included a 22-page booklet with song facts written by Russell and Graham. It was an international release, leaving fans in North America scrambling to find it online, and was the most comprehensive overview of Air Supply's career since 1999's 'Ultimate Collection' double-CD. Behind the strength of BMG's mighty international marketing team, 'Forever Love' exceeded expectations and was an enormous success all over Asia and South America. It was the second-best selling album in Singapore during the week of May 3, 2003, with only Linkin Park's 'Meteora' selling more copies. "After almost a quarter century, Air Supply is still widely acknowledged by Asian fans as love ballad masters," said Jeamie Lee, BMG Malaysia's senior executive of promotions. "They must be doing something right because their albums are consistent sellers, and we expect 'Forever Love' - which is really the ultimate Air Supply collection - to ignite a resurgence of interest in the band. The following here is enormous too. When they last performed in Genting Highlands [in Malaysia], tickets sold so briskly that there was a demand for additional shows."

  'Ultimate Air Supply' was initially just a North American release, but was later released overseas. This single-CD hits compilation included an 18-page booklet similar to 'Forever Love,' and had 18 songs that were better suited for casual fans of the band. 'Ultimate Air Supply' was not much different from 1999's 'The Definitive Collection' or 2001's 'Sweet Dreams: The Encore Collection,' but with the help of an extensive television advertising campaign it reached #186 on the Billboard 200 Album Chart on June 21, 2003, and was a top seller for BMG Heritage/Arista.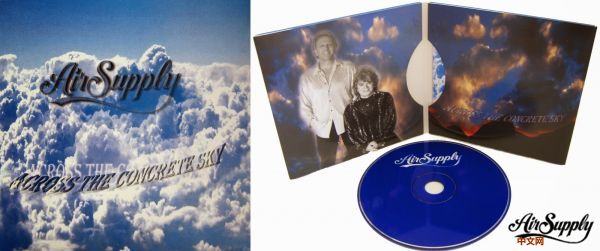 'Across The Concrete Sky' CD and Across The Concrete Sky Companion was released on May 22, available only on Air Supply's official website. The independently released 11-track CD was a 'Limited Special Edition,' with an initial pre-launch production run of 50,000 copies. It was not until June 25 that 'Across The Concrete Sky' was released commercially in Japan, and several weeks later in Thailand and the Philippines. The Japanese release, distributed by Avex Trax, included different cover art. The content was identical to the 'Limited Special Edition.' There was no single released in North America, and radio showed no interest in supporting the CD in any capacity. It was not the sort of music that was getting played on Top 40 radio, and Air Supply no longer had the promotional support of a major label, or the clout of a Clive Davis or Irving Azoff.

  "Our profile in the U.S. on radio now, and for the last 14 years, has been nonexistent," said Russell. "We've taken recording projects, every one of them, to radio and they refuse to play anything new. You have to deal with it. You have to either compromise yourself and write something that's compatible to what's being played, which would sound stupid coming from us, or you just do your thing and continue on, which is what we do. We sailed our own course. We never said, 'Let's try to make our music sound more like what's on the radio.' Maintaining our integrity has always been the most important thing to us."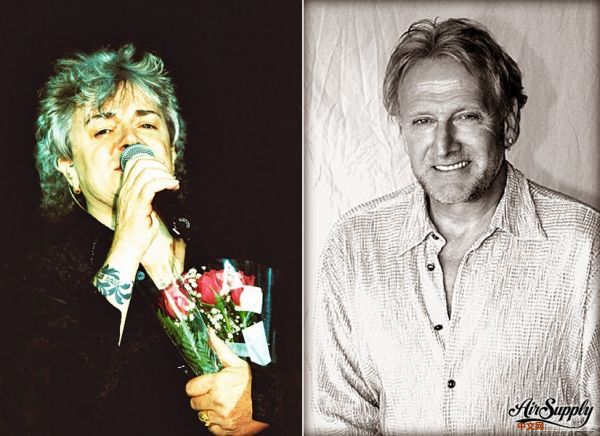 Reaction to 'Across The Concrete Sky' was mixed. Some of the music, such as the jazz-inspired 'Big Cat' and the contemporary 'Shadow Of The Sun,' was a departure from the bands earlier recordings. 'I'll Find You,' an inspiring and motivational song, was a surprise favourite for many, and was the lead single in Asia. It was sung entirely by Graham, Air Supply's first and only single to exclude Russell, and it got significant airplay in Malaysia and the Philippines. About half of 'Across The Concrete Sky' featured Graham in the lead vocal role, a trend which always generated debate within the Air Supply fan base. Some believed that Graham took the lead out of necessity because of Russell's changing voice. Others felt that Graham wanted a greater vocal presence after being somewhat silenced by Arista in the mid-80s. Overall, there was enough variety on the album to satisfy the majority of long-time fans, and most agreed that Russell's vocals, though thicker and deeper, were much improved from the previous album, 'Yours Truly.'

  Perhaps the strongest track on 'Across The Concrete Sky,' and certainly one of the most radio-friendly, was 'A Place Where We Belong.' It had all the Air Supply trademarks; strong vocals, dramatic strings and piano. "This song had quite a strange evolution," said Graham. "The music was written in Buenos Aires, Argentina several years ago with one of my dear friends, Alejandro Lerner. We were playing in Buenos Aires and during a night off Alex and I had dinner and then went to his house to play for a while. After just an hour or so, the song was created, but it remained in limbo for a few years, until I happened to play it at home completely by chance and realized that it had found the place where it belonged, finally. Something quite magical happened to do with the song's lyrics, we agreed that Alex would write the Spanish lyrics and I the English, but funnily enough we both said the title should be something like a place where we belong, and it always stayed that way."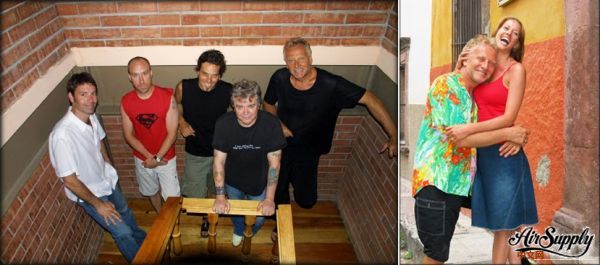 Mexico - June, 2003

  Air Supply flew to Mexico in June to begin a 14-city tour, called the 'Magical Mystery Tour' by Mexican promoters. The three-week tour took the band to parts of Mexico they had never played before, and the reception from fans was overwhelming. The concert at the National Auditorium in Mexico City drew over 8,000, many of whom stayed long after the show to meet the band and get autographs, provided they bought a copy of 'Across The Concrete Sky.' Air Supply had not yet finalized a distribution deal in Mexico, instead they brought thousands of copies of their album to sell at concerts.




Official 2003 Tour Shirt

  On October 26, Air Supply performed at the Hong Kong Harbour Fest. The three-week festival, held from October 17 to November 9, was part of a HK$1 billion program to revive the local economy after the deadly SARS epidemic. The government wanted to relaunch Hong Kong as a tourist destination, so they invited the best of Asian all-stars to perform both solo and in collaboration with Western performers, including Air Supply, Prince, Santana, Westlife, Neil Young, Michelle Branch and the Rolling Stones. All of the Western artists were paid a handsome amount to perform, including the Rolling Stones who reportedly made $5 million for the final two shows of the festival. The promoters came under harsh criticism following the event when an inquiry found that almost every act was overpaid, and the event went HK$13 million over budget. Only about half of the 13,000-seat outdoor stadium was filled for most of the concerts, with only Prince and the Rolling Stones selling out.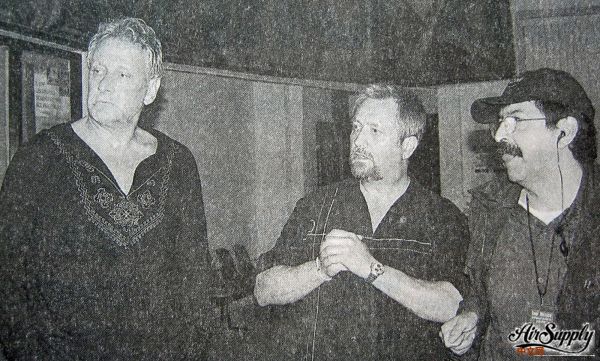 Talking to Mexican Migration Officials - Dec 4, 2003

  During Air Supply's eight-city tour of Mexico in early December the band was detained by Mexican migration officials in the border city of Nuevo Laredo. They had just finished a Thursday night concert as part of the cities annual carnival when eight agents from the National Migration Institute requested to see their work visas. Unable to provide the proper documentation due to an administrative oversight, the 13 members of Air Supply's entourage, including tour manager Colin Mutton, was escorted to the Migration Institution offices. The band was allowed to return to their hotel later that night, leaving their passports as guarantee that they would not flee the country. They returned to the Migration office the following day to legalize their stay, then drove to Reynosa, Mexico, for a concert that night. The incident was just a minor inconvenience for the band, but news of the detainment concerned many fans, some of whom envisioned their favourite band locked up in a notoriously rough Mexican jail.