Air Supply's Graham Russell on his Utah home: 'It's an adventure just living here'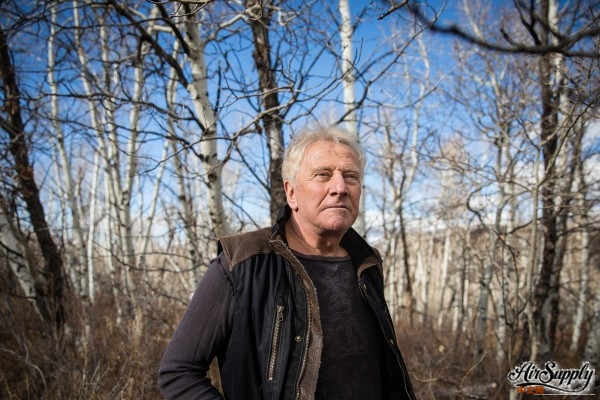 Qiling Wang, Deseret News

Graham Russell of Air Supply poses for a photograph in the woods behind his house in Kamas on Monday, Nov. 5, 2018.

WOODLAND, Summit County — While performing a two-weekend stint in Las Vegas, Graham Russell took a really big gamble.

The singer/guitarist of Air Supply rented a car, drove north and stopped when he got to Heber City. Stunned by the Wasatch Mountains, the English-born musician found a phonebook, picked a real estate agent and immediately began looking at land.

The first property the agent showed Russell and his wife, actress Jodi Russell, wasn't all that promising.

"(The real estate agent said), 'I'm going to show you this, but you won't like it because it's kind of weird. The house is circular, there's no right angles and it's not even near completed. … But it comes with 120 acres,'" Graham Russell recalled.

He bought it that very day — for $500 an acre. Russell wasn't expecting to take such a gamble but, the way he sees it, some of the best things in life are unexpected.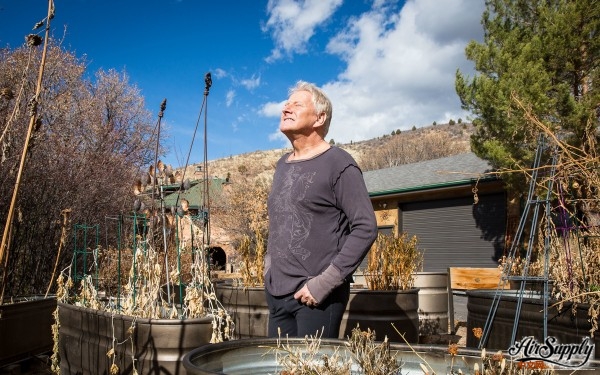 "We saw it and we just fell in love with it," he said. "Sometimes (you) make decisions on the spur of the moment and you just feel it's right, and instead of feeling worried you get excited about it. We were very excited. It was an adventure and it is one that's still ongoing."

It's been 28 years since Russell and his wife moved onto their incomplete property in Woodland, Summit County. Since then, the framework has evolved into a three-story home — and a grand total of 1,120 acres complete with a recording studio, greenhouse and garden.

"We wanted to put our stamp on it," he said.

And Russell continues to make his mark. The musician recently closed on a three-acre lot in Kamas East, a small community on the outskirts of Kamas. The deal cost him nearly $200,000 — which shows him just how much things have changed since he first purchased land in 1990. But the skyrocketing housing market doesn't affect his love for Utah's great outdoors.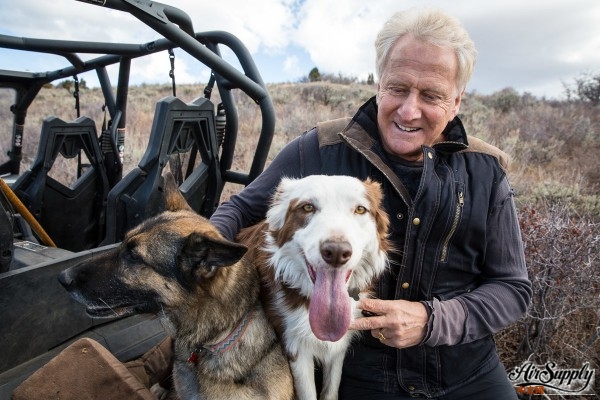 "It's an adventure just living here in nature," he said. "You never know what to expect. I mean, three weeks ago, there were a family of sage hens that just appeared in my garden and then my greenhouse. They were trying to find tomatoes and I thought, 'Wow, that's bizarre.'"

Living in Utah also means Russell won't have to travel very far for Air Supply's show at the Eccles Theater on Friday, Nov. 16. The rock duo, which recently passed its 5,000th live show, does about 120 shows a year. It's a busy schedule, and Russell always looks forward to some down time at home.

"When I'm home, I don't really want to go anywhere because I've just been somewhere," he said with a laugh. "It's like an oasis, a sanctuary. I don't have to go anywhere because I've got two square miles of pristine wilderness here, and my property backs onto the Uinta National Forest and that goes for 30,000 square miles. … This place is just perfect for me."

'We gravitated towards each other'

Russell's Utah oasis is a bit of a head-scratcher for Russell Hitchcock, the other half of Air Supply who relishes in the hustle and bustle of Atlanta. But a big difference like that doesn't hurt their friendship — in fact, it's the differences that have kept their careers afloat.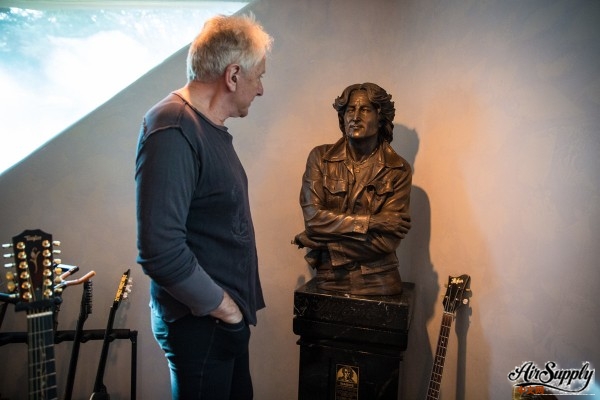 Graham Russell of Air Supply looks at the statue of John Lennon at his home in Kamas on Monday, Nov. 5, 2018. He said John Lennon had a huge influence on his career.

"We have this great relationship where Russell lets me do what I'm really good at — creating the songs, being in the studio (and) producing the albums," Russell said. "He doesn't want to do any of that. We had this agreement a long time ago where he said, 'All I want to do is sing,' and I said, 'That's perfect.'"

The pair formed an instant friendship in 1975 while working as musicians on the set of "Jesus Christ Superstar" in Australia. Then in their mid-20s, the duo quickly learned that combining their talents created an Everly Brothers-esque sound, so they started a band and made a demo in between "Superstar" performances.

"We gravitated towards each other," Russell said. "We realized that we both loved the Beatles and saw them when we were 14. … We're born three days apart — although he's a year older than me — and then we have the same name, so we thought, 'Something's going on here.'"

That thought ended up being a vast understatement, as today — about 40 years later — Air Supply songs like "All Out of Love" and "Making Love Out of Nothing at All" are radio staples. But it wasn't always easy for the band to get its songs heard. It took the musicians several attempts to get a record company to hear their demo. But once they got a company to bite, they produced the single "Love and Other Bruises," followed by a debut album in 1976.